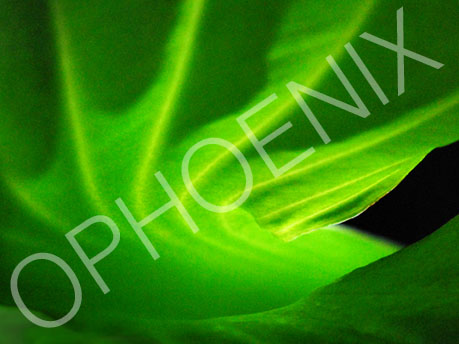 Subject: Hosta Leaf, Shoreline, Washington
Artist: Shirley Pinchev
Welcome to the Ophoenix Public Benefit Corporation's special event donation page!
Ophoenix is holding a fundraiser on May 17, 2008 from 2:00 to 6:00 PM (PDT) at a beautiful private residence in Los Altos, CA. To see a copy of the invitation, check out the following URL: http://ophoenix.blogspot.com/ .
During this event, we are also conducting a fundraising party in the virtual world called Second Life. Our Second Life project is made possible by the outstanding efforts of the people at TechSoup, a nonprofit organization (NPO) that is providing critical services to other NPO's operating in Second Life.
You can use the "Donate" button above to make a donation of any amount using either your credit card or PayPal account. The proceeds will benefit TechSoup, Ophoenix, and Oxfam America to provide food for earthquake relief in China. Please note that Ophoenix will not receive your credit card number, so your information is safe from theft!
For donations of $40 or more, we would like to show our gratitude by sending you one of our six donated photographs. Your selected image is shown at the left, or you can use the navigation buttons to select a different picture. You will receive an 11x14" copy of your selected photograph (without the Ophoenix watermark), suitable for framing.
Photographs will be shipped by June 15, 2008.
Ophoenix is recognized by the IRS as a 501(c)(3) organization, our EIN is 20-2761771.
Donations to Ophoenix are deductible to the maximum extent allowed by law.

This work is licensed under a Creative Commons Attribution-Noncommercial-Share Alike 3.0 Unported License.